Symbiote
A downloadable game for Windows, macOS, and Linux
Jeu réalisé pendant le Challenge OneGameAMonth de mai 2018. Il s'agit de ma deuxième participation au challenge. L'objectif du challenge est de réaliser un jeu par mois. Chaque mois, un nouveau thème est proposé.
Vous trouverez plus d'informations sur le processus créatif dans mon journal de bord vidéo.
Introduction
Le thème du mois était "Death". Avant d'avoir connaissance du thème, je me suis donné comme défi de réaliser un plateformer. J'ai eu l'idée de créer un jeu de plateforme / puzzle game en deux phases. D'un côté nous avons un personnage humain qui se déplace de manière classique. De l'autre côté, le fantôme qui peut planer et accéder à des zones différentes.

Techniques
Le jeu a été développé à l'aide du moteur Godot Engine. Les pixels arts ont été créés avec le logiciel Aseprite.

Au cours de ce projet, j'ai appris énormément de nouveau concept.
Création d'un tile map : Au début du projet, j'ai commencé par apprendre comment créer des tiles maps dans Godot.
Gravité, déplacement, physique : Nous avons 2 personnages qui ont des comportements de déplacement différents.

Gestion des layers de collision : Comprendre comment gérer les collisions et les différentes interactions entre les personnages et objets du jeu.
Level design : Bien que le jeu comporte peu de niveau, j'ai appris quelques notions de level design.
Pixel Art : J'ai notamment appris à créer des pixels arts plus complexe et des animation de personnage
Améliorations possibles
Plus de niveau : Pour l'instant le jeu ne comporte que 3 niveaux.
Des nouvelles mécaniques : Il n'y a actuellement que le levier qui peut être actionné par le joueur. Pourquoi pas ajouter des plaques de pression, des objets avec de la physique, des éléments qui mettrai en danger notre créature.
Pixel Art / Animations : Il manque encore beaucoup d'animations. Le design des niveau n'a pas du tout été fait.
Liens
Code source du jeu : Github Journal de bord en vidéo : Youtube
Download
Click download now to get access to the following files:
Comments
Log in with itch.io to leave a comment.
I can't play...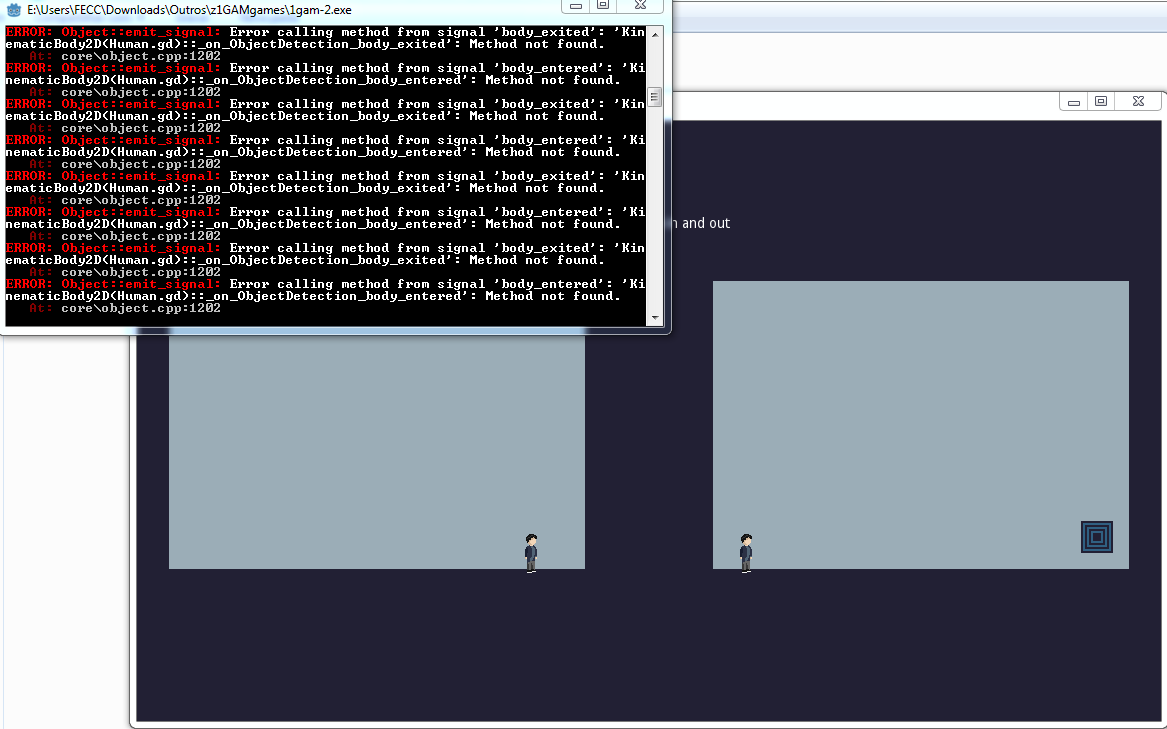 Ok, I fixed some bugs. It should now work properly.

Nice concept. I think there could be a better job with the level representation as you said it yourself. The sound is really repetitive and it gets really annoying so it would be better if it was more organic. I didn't play much but the main idea is interesting and leaves room for a lot of puzzles. I'm not mentioning the bugs because I think you already know. And the last thing in my opinion is to add English as a possible language too. I speak French but there are people that don't and as a developer I think you looking for more audience so this might help.
Thanks for your comments! Yes, one month is short and I would have liked to work longer on level design.
Actually my plan is to create one game per month for the next 12 months. After that I will choose one of my games to make it a real project.
This one has a lot of potential, but it's only my second game and I don't know what comes next. :)
I see that on itch.io there is a lot of English spoken people. I could perhaps make my description in the two languages.